Bennett Hubbard, Jr.
President and CEO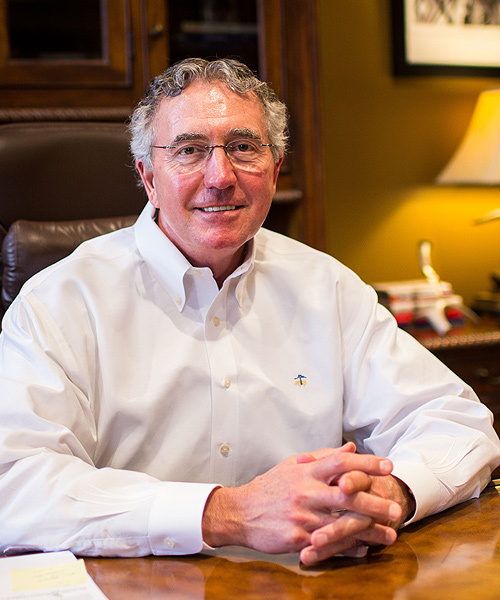 Together with Troy S. Griffin, G. Bennett Hubbard, Jr. founded Advanced Healthcare Management in 2003 and has served as President and CEO since the company's inception.
From 1998 until September, 2003, Mr. Hubbard was firm Administrator and Healthcare Consultant for Thames & Associates, PA, a firm specialized in healthcare accounting and consultation. Mr. Hubbard developed the consulting services with a primary focus on long term care, rural hospitals and rural health clinics.
Prior to joining Thames & Associates, Mr. Hubbard was employed with Syncor International Corporation in Chatsworth, California, serving in a number of capacities, the latest being General Manager of the Mid-South Strategic Business Unit. His responsibilities included Sales, Marketing and Operations of Nuclear Pharmacies across the Southeastern United States with budget responsibilities exceeding $50 million.
Early in Mr. Hubbard's career, he was General Manager and Administrator of Millcreek Intermediate Care Facility for Mentally Retarded, Psychiatric Residential Treatment Facility and Millcreek Special Education School. During his tenure as Administrator, Millcreek opened the first Psychiatric Residential Treatment Facility for Children and Adolescents in the State of Mississippi which became JCAHO accredited.
Mr. Hubbard currently serves as President of Mississippi's Independent Nursing Home Association. He is Past President of the Mississippi Society of Nuclear Medicine and a past member of the Board of Directors of Magee General Hospital's HealthTrust. He is a volunteer for the Make-A-Wish Foundation and is a member of a number of civic and church organizations/committee. Additionally, he is involved in governmental affairs related to healthcare and often called on by legislative leaders to provide insight, analysis and suggestions regarding pending legislative activity related to healthcare in Mississippi. He served on the Lt. Governor's task force on healthcare prior to the 2008 Legislative session in Mississippi.
Mr. Hubbard is a 1979 graduate of the University of Mississippi Medical Center School of Nuclear Medicine Technology. Mr. Hubbard completed an Executive Management Program through Syncor International and Pepperdine University in 1995. Mr. Hubbard is a Licensed Nursing Home Administrator and Nuclear Medicine Technologist.
Mr. Hubbard is married to Karen Smith Hubbard. They have three children and two grandchildren.